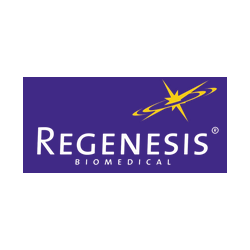 AP / AR Analyst
Scottsdale, AZ
POSITION SUMMARY
The AP/AR Analyst reports to the Controller. Responsibilities include, but are not limited to reviewing, researching and processing accounts payable and accounts receivable information, preparing routine and administrative documents and other day-to-day office operations and accounting support activities.
ESSENTIAL DUTIES & RESPONSIBILITIES
• Perform duties relating to Accounts Payable and Accounts Receivable which includes entering invoices into Accounting software and maintaining customer and vendor files.
• Processes Customer payments made by credit card and check and also Customer refunds.
• Maintain and update customer and vendor files
• Maintains and analyzes activities in the accounts payable/receivable function.
• Ensures timely payments of vendor invoices and expense vouchers, maintains accurate records and control reports.
• Complete special projects as assigned
CORE COMPETENCIES / KNOWLEDGE & SKILL REQUIREMENTS
• Extremely accurate in data entry
• Thorough with repetitive tasks
• Good organizational skills and an orientation to detail is required
• Previous Accounts Payable & Accounts Receivable experience required
• Must possess good general office skills
• Time management skills and multi-tasking abilities
• Detail-oriented; flexibility and creativity
• Interpersonal and communications skills to work effectively with all levels of staff
EDUCATION, EXPERIENCE & TRAINING REQUIRED
• 2 years of Accounts Payable and Accounts Receivable experience
• Knowledge of basic accounting procedures
• Advanced MS Excel skills
• Proficient computer skills including Word, Outlook, Power Point
• High school diploma or GED
ESSENTIAL FUNCTIONS—PHYSICAL POSITION REQUIREMENTS; MACHINES AND/OR EQUIPMENT USED
• Must be PC literate; Intermediate MSOffice skills (Word, Excel, PowerPoint, Outlook)
• Able to work standard office equipment (personal computer, photocopy machine, fax machine, etc.)
• Ability to work on a computer up to 8 hours a day
• Regularly required to sit for long periods of time, and occasionally stand and walk
• Regularly uses hands to operate computer and other office equipment
• Close vision required for computer usage
• Occasionally required to stoop, kneel, climb and lift up to 25 pounds
• Ability to work overtime as necessary
Regenesis offers competitive pay, bonus plan, stock plan, health insurance benefits, matching 401k, and a generous paid time off plan.
Regenesis Biomedical is an Equal Opportunity Employer
Minorities/Women/Disabled/Veterans
18312447